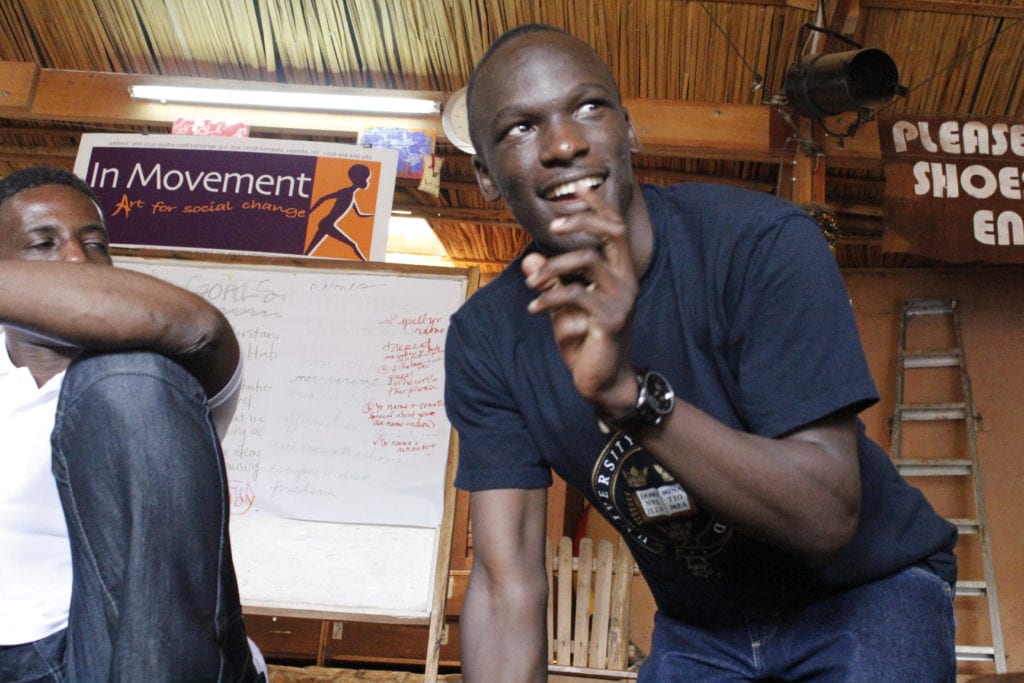 In Men and the Water of Life, Michael Meade writes "If the fires that innately burn inside youths are not intentionally and lovingly added to the hearth of community they will burn down the structures of culture just to feel the warmth."
There are a lot of difficulties facing young people in Uganda. I often ask the youth I work with who they are and who they want to be in the world, but most of them tell me that they've never been asked this before. Nobody is encouraging young people to understand that they have the power to change things. On top of this, in Ugandan culture it's common to say that the elders are superior, so it's hard for young people to speak up and be heard.
I attended most of my high school in Uganda. In 2012 I got a scholarship to attend the United World College (UWC) in New Mexico. There are several of these schools around the world and they bring students from every continent together to study and learn from each other.
While I was there I was invited to attend a youth leadership camp called Pearson Seminar on Youth Leadership (PSYL) during the summer of 2011 as a youth facilitator. This was a really special experience for me. It helped me to find the leader within myself.
Since I was young I had wanted to be a pharmacist. My father wanted me to be a doctor and that was my compromise. At the camp I met a man called David Hatfield. He had done some work with Charlie Murphy's original project, Power of Hope. David used skills he had learned over the years, including those from Power of Hope to help design a very effective program. I was so impressed with the program and the way it was structured, so I approached David to find out more. That conversation with David made me re-asses my life path and really think about what I wanted. I knew I wanted to contribute to society and make a living at the same time. I started to think about the power of education to reach out to young people and offer transformative experiences.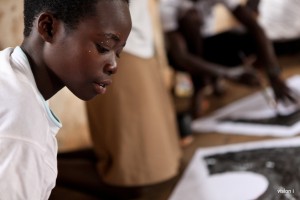 I returned to my high school for the final semester and started to plan a youth camp for East African youth. I'm working on this project currently and am collaborating with InMovement, a youth arts empowerment organization and a partner of Partners for Youth Empowerment in Uganda.
As I began to plan this camp they put me in touch with Charlie Murphy. In our emails he mentioned a camp that was happening in Uganda and I asked if I could attend as a guest facilitator. For me, this was a fantastic opportunity. While planning my youth camp I had been struggling to understand how I could best make this work relevant to young people in Uganda. What I saw at the camp was incredible. There was a big change in the participants over a very short period of time.
Since that camp, Charlie and I have talked regularly about how best to structure my own youth camp. I will be using many of the Creative Empowerment techniques and adding specific work on self-confidence and environmental issues. The idea for my camp is to create a safe space – a challenging but powerful incubator to help young people see how much they can offer Uganda.
Creativity and the arts have a really important role in helping young people fulfill their potential. The arts show us how to let go and to allow ourselves to be expressive. I'm a perfectionist, but through experimenting with the arts, I now feel much more comfortable taking risks and lettin myself be free to dance or drum a rhythm or make up a song. Using the arts at PSYL evolved my confidence and showed me that life is much more beautiful when it's uncertain.
I totally believe in the power of the arts to transform people's lives. Until our community sees the potential in the rising generation I don't think we're going to see many changes.
Take a look at Andrew in action, facilitation at a youth camp at Hope North in Northern Uganda earlier this year: