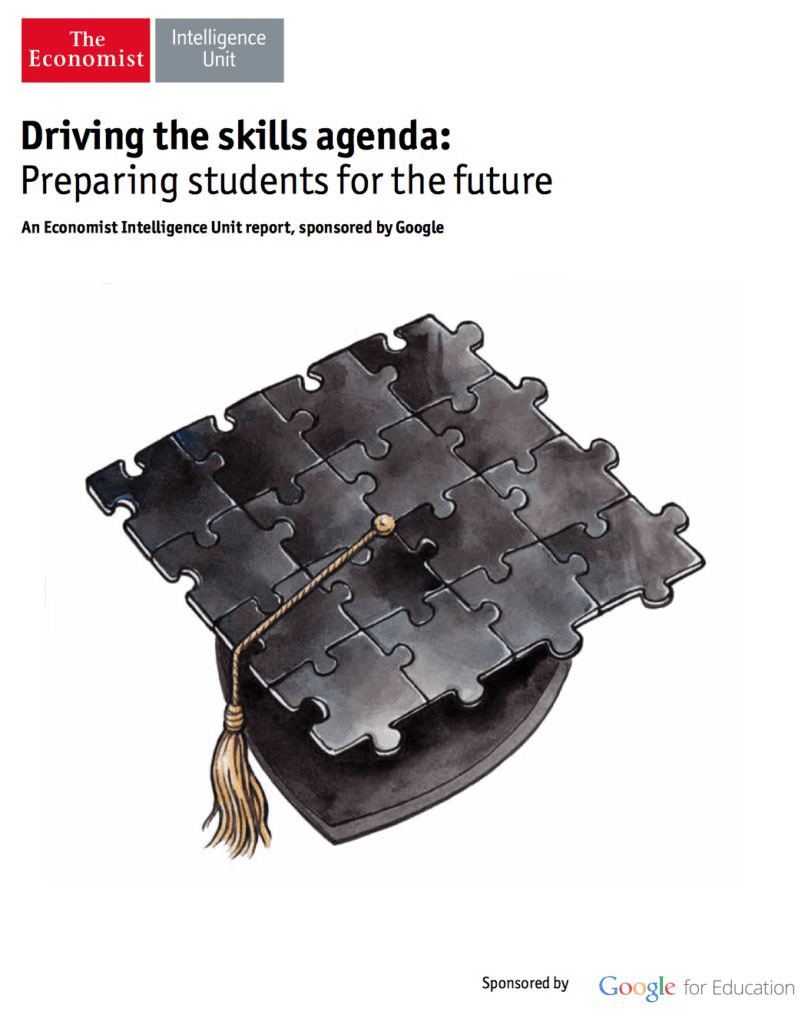 The Economist's Intelligence Unit has released a comprehensive report sponsored by Google: "Driving the Skills Agenda: Preparing Students for the Future." Our own Gwyn Wansbrough, Executive Director of Partners for Youth Empowerment, was one of twenty experts interviewed for key insights about how best to empower young people for success in the quickly changing workplace and world.
The report's findings and suggestions fully support our approach. Creativity, problem-solving, team working, and communication were listed among the most critical skills for employees, as identified in a survey businesses around the world. Our Creative Empowerment Model has long enabled creative thinking and collaboration across lines of difference, a huge asset in our increasingly interconnected world.
This report calls out the need for teachers to find new ways to engage students and stay relevant in the face of rapid technological innovation. As Gwyn points out, "Creative facilitation can help teachers adapt to the evolving needs of students."
Download the full report, and on page 14 you'll see Gwyn's input and our role in imparting much-needed skills inside and outside of schools.