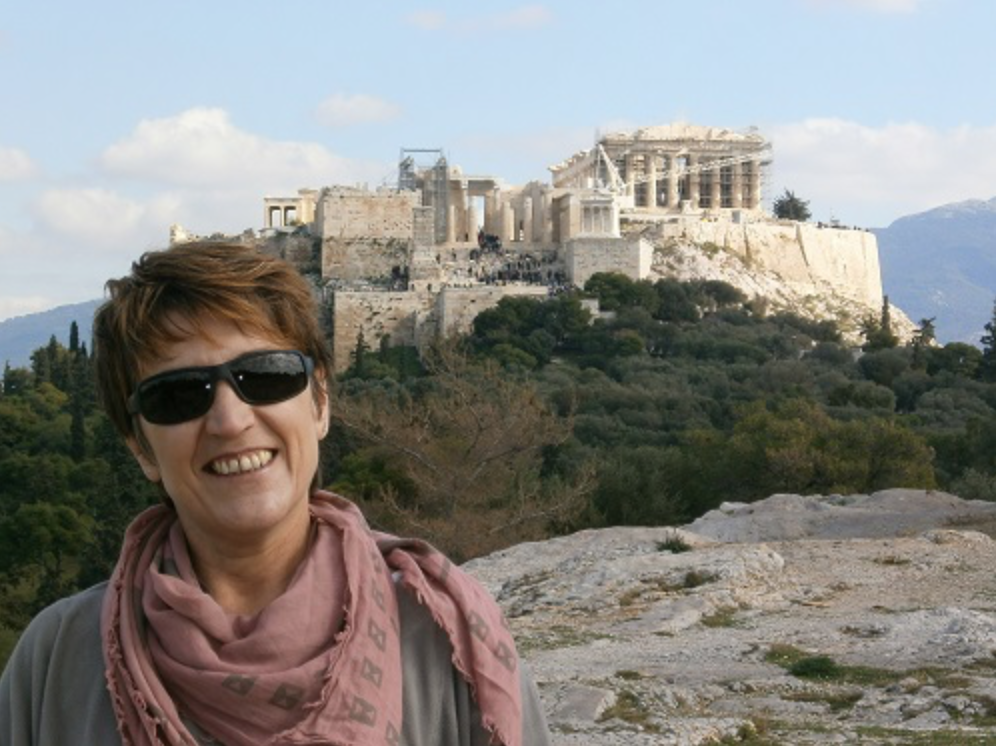 Kleopatra Kalogerakou is an English teacher at the first Experiential Middle School of Athens, Greece. Like many teachers, she was acutely aware that her students need to learn 21st century skills. She was also looking for ways to motivate her students and actively engage them in learning.
Kleopatra signed up for our Creative Classroom course in Greece. The program included two 2-day trainings several months apart giving time to apply the skills between trainings.
In the training Kleopatra discovered that she didn't have to be a professional artist to bring creativity into the classroom. She already has an innate creative capacity she can draw on and combine with facilitation tools to make her lessons more successful. "I learned how to bring my artistic self back into play and create a more welcoming atmosphere for my students,"she says.
The Impact in the Classroom
Kleopatra was thrilled when she tried out the activities she learned in her classroom. "I used visual arts techniques and visualisation to help students express their visions of a shared future. Role-playing activities and music and dance gave students the means to express their feelings, ideas, likes, dislikes, and preferences," she reported.
As a result of the course, Kleopatra says that her students are more eager to participate. "They are more comfortable in front of their classmates because everyone is less judgemental and more accepting of one another's weaknesses and strengths. I adapted the Creative Classroom activities according to my students' needs" she concludes "and the results have been incredible".
Ready to motivate and engage your young learners more effectively? Attend one of our upcoming trainings.
If your school could benefit from a Creative Classroom course then email info@partnersforyouth.org.