Lakota Bisaillon graduated from our Power of Hope Camp on Whidbey Island in 2016. As he was growing up, he was stamped with many labels: dyslexia, Asperger's, PDD. But he was able to wash those off once he began to see his challenges as gifts; gifts that empower and give focus.
Lakota attended Power of Hope camp for five years. He came for the first time when he was just 13, and he feared he would be bullied. Instead he grew mighty and even mightier every summer. After he graduated from high school, he earned a black belt in taekwondo, completed his final Power of Hope Camp, and attended a quarter in college. THEN he made his way solo across the world to attend Kunyu Mountain Shaolin Academy in Muping, China, where he has been since the first day of this year.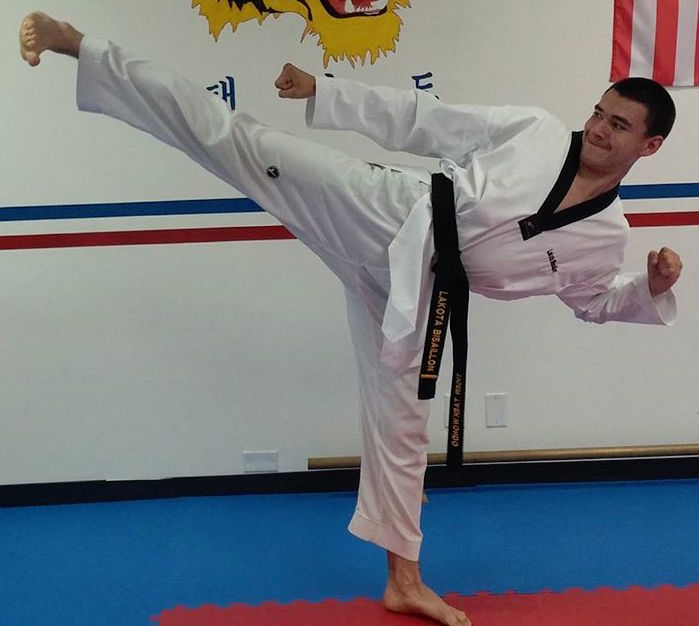 There, he and other students accompanied by 34th generation monks climb the mountain very early each morning to meditate in the same cave where Confucius pondered meaning for nine years.
After the long scramble down, they eat a quick bowl of fresh vegetables, then train intensely for eight hours. Evenings bring classes of acupuncture, calligraphy, and Mandarin.
His mother Mary Delacruz shares:"The last message that I got from him was filled with gratitude and the fact that he has found his inner 'piece'. I love the entendre of that wording.  
To me, I think he found a piece of power along with a deep calming quiet. But, I do not think he would have found his power if it were not for the journey's beginning through Power of Hope Camp and both of you, Peggy and Nadia, as well as Charlie.  
And all of the incredible folk that you hired on and campers that you served to combine for the most empowering events on earth. Please know that he will pass on all the gifts you brought out in him to help empower many others over his lifetime."