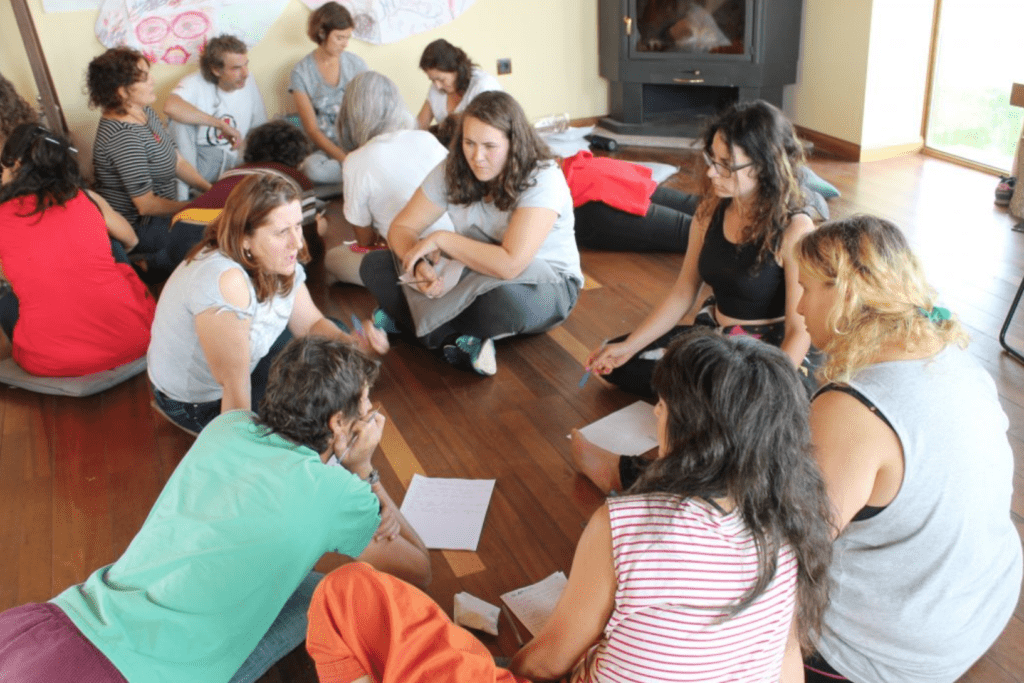 You've just called your participants back from small groups. The conversation in the small groups was alive and excited, but as soon as you ask for report backs, the energy drops. Small group report backs are inevitably boring, and yet facilitators ask for them anyway as if they are a required course. Here are two ways to harvest small group learnings while keeping your whole group engaged:
Rather than ask for people to report on what happened in their group, ask participants to share something they learned personally or an aha they had from working in their small group. Be clear that you want people to speak for themselves not for other members of their small group or for their entire small group.  

Invite each small group to come up with a creative way to share a learning from their group time. They could do short skit, write and share a poem, create a group drawing, or do a group sculpture using their bodies. The creative presentations can then lead into a large group discussion. When you get into the discussion, remind participants to speak for themselves about their own learning.
Author: Peggy Taylor, MEd is the Co-founder and Creative Director of Partners for Youth Empowerment