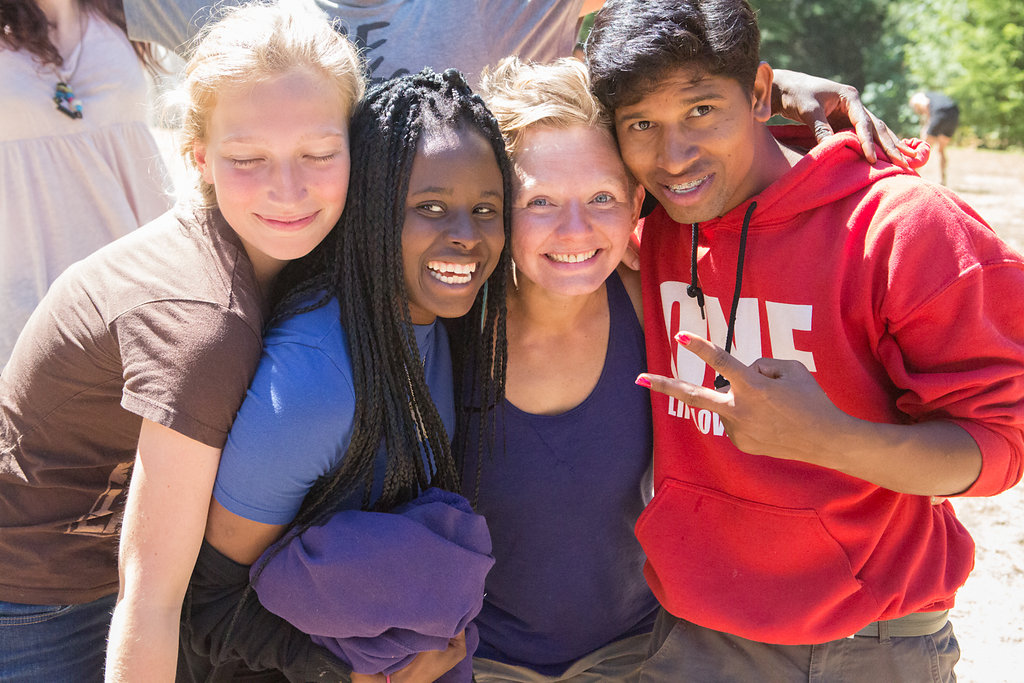 Years ago, the mother of a Power of Hope camper told us about an incident that happened while taking her daughter Amanda to school. "As we drove up to the school, I noticed a very weird looking young man standing on the sidewalk, and I thought to myself, 'I hope Amanda doesn't know him.' No sooner did I think this than Amanda pointed to the boy and said, 'See that guy over there. He is one of the most interesting people in our school.' After listing his  virtues she mused: 'I never would have met him, if I hadn't gone to Power of Hope. I wouldn't have given him the time of day.'"
Since our founding in 1996, one of the core goals of our camp has been to learn from people different from ourselves. Year after year, youth tell us they are more open-minded and accepting of all kinds of people as a result of camp. Given the growing tensions in our world, we can think of no more important outcome. Just imagine if every young person grew up with the skills to be peacemakers across cultures. This vision fuels our passion to make the camp experience available to more youth.
We're happy to say that our camp network is growing and thriving. This summer, in addition to ourselves, IndigenEYEZ, Power of Hope Canada, Young Women Empowered, Culture Jam, Commonweal, and the Bob Marley Foundation provided deeply life-changing programs for young people and their mentors. Just last week, we worked with the Tomillo Foundation in Madrid, Spain to offer the first-ever Spanish camp. Our Bangalore partner Dream a Dream and the Cape Town Earth Child Project offer camps during the year as part of their youth program and most recently, Dream a Dream led a camp in Kenya, upon the invitation of the Aga Khan Foundation.
We are passionate about providing youth with transformational experiences that prepare them with the social/emotional, creative, and leadership skills they need to navigate our rapidly changing world. If you feel resonant with this, let us know by emailing camps@partnersforyouth.org. We stand ready to work with you to set up a camp in your community.
To learn about our model camp and North American camp network go to powerofhope.org