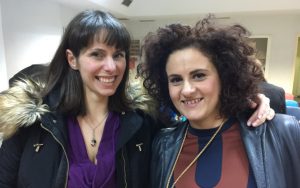 Xanthippi Anastasiadou is a music teacher at a primary school in Thessaloniki, Greece and Master's student at the University of Macedonia.
A full year after participating in our Creative Facilitation training in Greece, she reported, "I use all of the tools I learned with my students—group songs, rhythm exercises, everything!
At the end of last year I used the 'poetry process' with the students where they wrote a poem, we set it to music, and they performed it for their parents. The parents were so impressed.
These tools bring out my creativity and the creativity in my students, and they love them. I have even run a "mini" Creative Facilitation session with my colleagues. There is huge potential for schools to be more creative, and Creative Facilitation is so important to this."